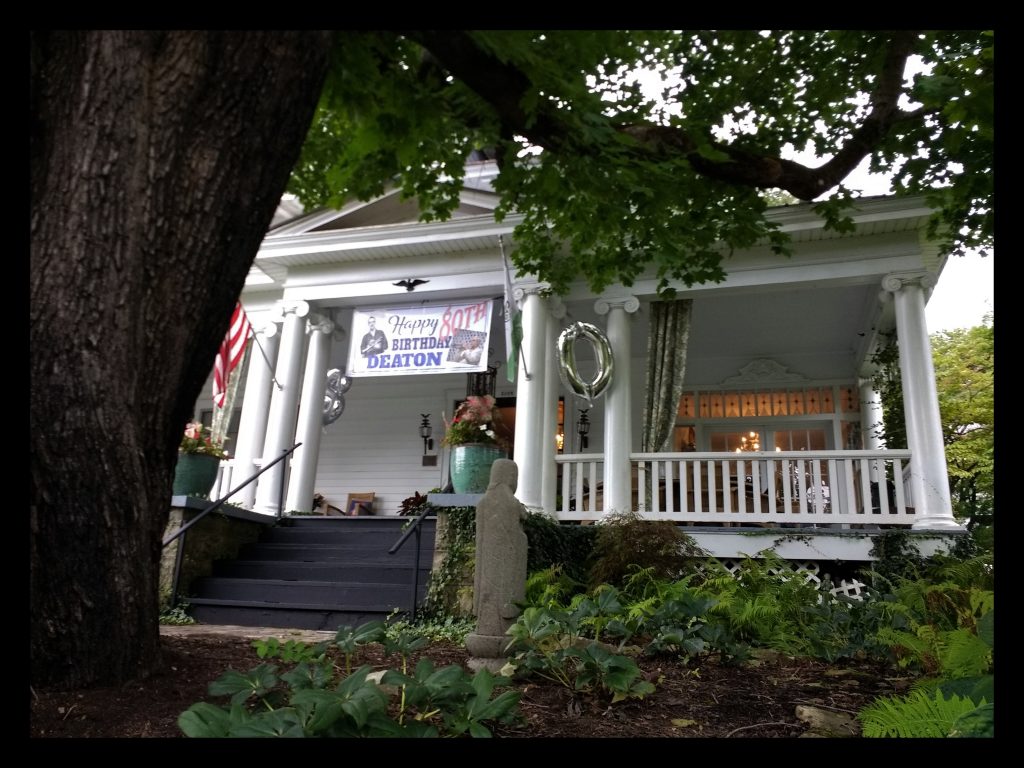 We celebrated my father's 80th birthday last weekend with family and friends at the gorgeous Bluefield Inn. All three of his sons were there as were his daughter in-laws and five grandchildren. Tears of joy were shed when we met the newest additions to our family, his beautiful twin great-granddaughters, my great-nieces. The twins are only eight weeks old. There was a striking comparison of a life well lived for eight decades with the promise of lives that lay ahead.
Basking in the love that swirled in the air, the celebration reminded me of my passion for family. Not only biological family, but the people that drift in and out of our lives as we journey through the adventure that this life is, and those we never meet, but know are part of the oneness we share.
The Value of Work
You may wonder how this idea of family fits into the business world. Per the American Heritage Dictionary business is defined as "the occupation, work or trade in which a person is engaged." Certainly, our life's work provides for our families in many ways. Often, we receive an exchange of monetary value for our work. We have been conditioned to believe that work deserves a monetary reward of some kind. However, many times we work joyfully in the service of others with no expectation of tangible reward. We simply work for the joy of serving.
My father has always been a hard worker, owning businesses and serving others as a career educator. He taught me, by his example, the value of a job well done. His love of music led him to purchase a retail music store when my brothers and I were young. As I grew older, I started to work in the music store and gradually learned many skills including bookkeeping, payroll and how to prepare corporate tax returns.
Prepared on ledgers without the aid of a computer, these experiences gave me a strong foundation for understanding the inner-workings of family-owned businesses and their financial foundation. More importantly, I learned how a small business affects families, and not only our family, but the families of our employees, our vendors, our customers and our community. We all share hopes and dreams for our families and for our futures. The biggest wins are those that we share as a team, working together to build a bigger future.
Family, Music and Love
As the world changed, we eventually closed the music store, and I moved on to working with other businesses. My father still loves music. He currently works as a member the Beach Nite Band playing beautiful music. Music brings us together and opens our minds and souls to love. Families, music, love – there's not much that stirs our emotions more.
I'm very grateful to have such a wonderful father and a wonderful family. Not only a biological family, but an extended family of all those I share my life with. Whether you have seen eight decades or eight weeks, please know I love you and I remember you daily in my thoughts and prayers. What an incredible journey this life is – enjoy the journey!