Personal Freedom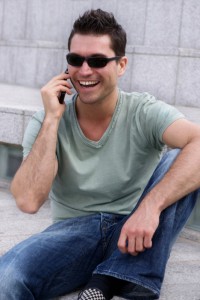 Helping you gain your personal freedom is something we get excited about.  We know what it's like to own your own business, and we also know what it's like when it feels the business is starting to own you!
We help you on the journey to personal freedom with:
Business Coaching Program – You know how you're always saying you're going to turn things around and really change things this year in your business?  That's why we developed this program. It's for those who are sick and tired of being sick and tired!
Business Coaching – Getting accountability is probably the single best thing you can do if you're going to implement those great ideas.  Whether it's marketing, sales, new product development, changing your business structure, or even selling the business – having a business coach gives you an impetus to actually check off those to-do items.  Our clients tell us that if no one was keeping them on track, they'd just let things slide.  We can meet with you monthly, or set up a project plan online, or help you with implementation.
Transition Planning – Personal freedom can mean stepping away from a business altogether – and too many business owners wait far too long to do this.  Because it's hard to change, we like to imagine that nothing will change in the future (until we want it to, of course).  Things will just go on as they are, and then when we're ready, we'll slowly take on the process of transitioning out of the business. Our experience is that life rarely happens that way.  Surprises come in the form of family needs, financial difficulty, health issues, government legislation, changing marketplaces, and more.  Making plans now means that when surprise or change comes, you're ready and able to face it.  Wouldn't that be a relief?