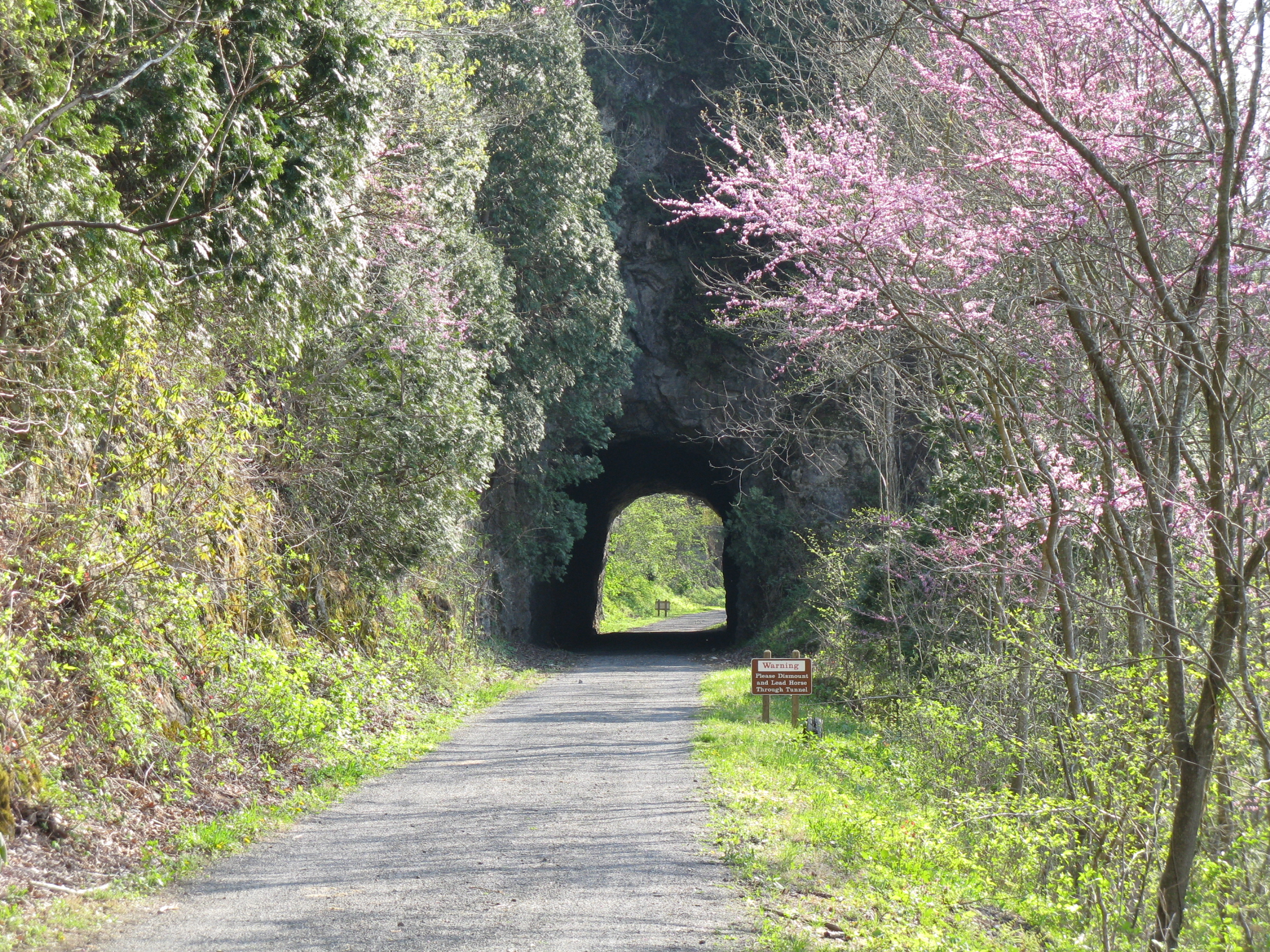 Redbud and tunnel on the New River Trail in Virginia on a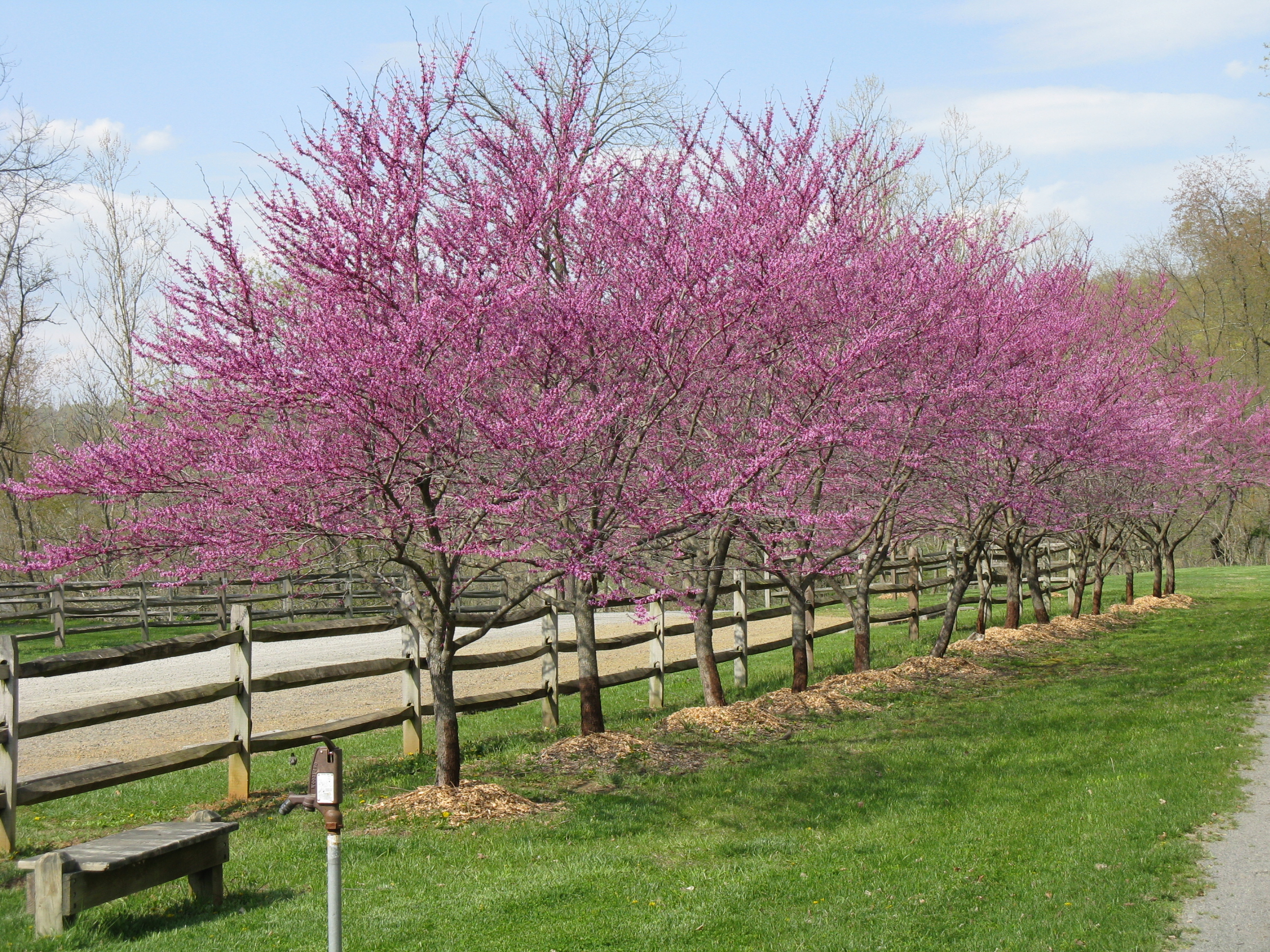 Redbuds are one of our most beautiful trees here in southern West Virginia and southwest Virginia. These are featured along the scenic New River Trail.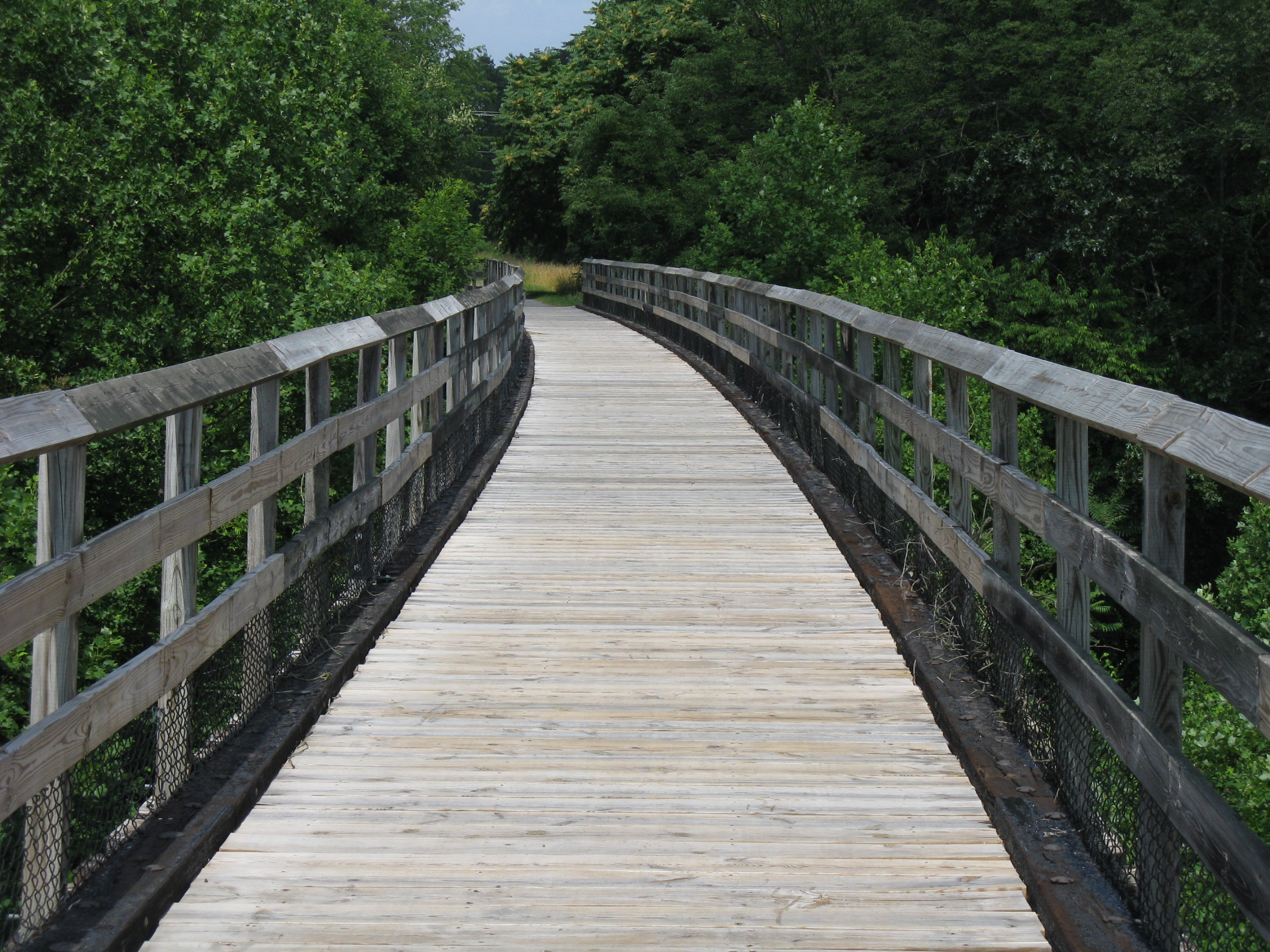 The New River Trail, a former railroad, stretches for 57 miles along the New River in Virginia. It is a good place for hiking and cycling.